StraightVac Water Trucks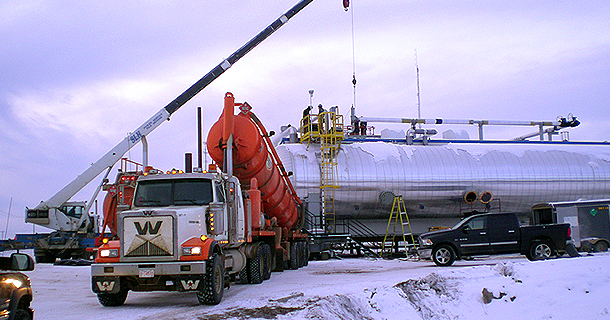 StraightVac Water Trucks
StraightVac provides its clients with professional tri-drive water truck units.

Our fleet of water truck units is is maintained by highly trained personnel dedicated to providing each StraightVac client with safe, efficient, dependable and economical services.

Dependable and Professionally-trained Operators
Each StraightVac water truck is operated by dependable, professional, and properly trained field service operators. StraightVacs health and safety policies ensure these operators are certified for safe work procedures, hazard recognition and assessment and safe driving policies. Our skilled employees are the backbone of our company, and our exceptional service in the oil and gas industry is second to none.
High-Quality Service
Our clients benefit from volume discounts, generic approvals, a reliable fleet of equipment as well as relationships with multiple disposal and recycling facilities. We're dedicated to preserving and protecting the environment as well as providing our clients with the highest quality service.
Safety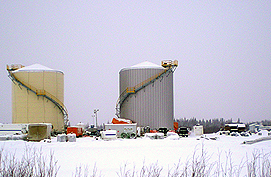 StraightVac believes that safe business is good business, it is the most important aspect of how we conduct our business. We are committed to maintaining a strong health and safety program that protects our employees, clients, contractors, environment and the public.
Management at all levels is responsible for ensuring that operations are conducted in accordance with the health and safety policies and that appropriate health, safety, and environmental programs, procedures and systems of work have been developed and implemented for each operation under their supervision. StraightVac is also committed to continuous improvement of health and safety practices through management, education and training.
StraightVac Safety Certifications Include:
Safety is the most important aspect of how we conduct our business
COR Certified
ISN Compliant
Excellent Safety Record
Certifications Include but are not limited to:

H2S
Standard 1st Aid
Confined Space
WHMIS
TDG
Behavior Based Observation
Hazard Elimination and Control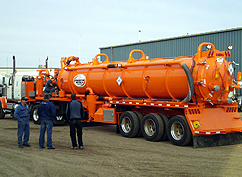 We're Hiring
StraightVac is on the look-out for skilled operators and swampers. Visit our Careers page for more information.

Serious About Safety
We are committed to maintaining a strong health and safety program that protects our employees, clients, contractors, environment and the public. Visit our Safety page for more information.

Contact Us
If you have any questions or comments regarding our company, careers or services, please contact us.

Contact StraightVac